We have a VERY EXCITING 3x PROVEN REPEAT breeding out of our excellent black sable female Pippi IPO1, SG Rated, Koer Class 1, H/E A Stamped, sired by our WORLD RENOWN PRODUCING STUD MALE IMMO (BH, AD, IPO3, A1 NORMAL( Excellent hips/elbows)

PROVEN SIRE OF 150 PLUS SUCCESSFUL WORKING OFFSPRING!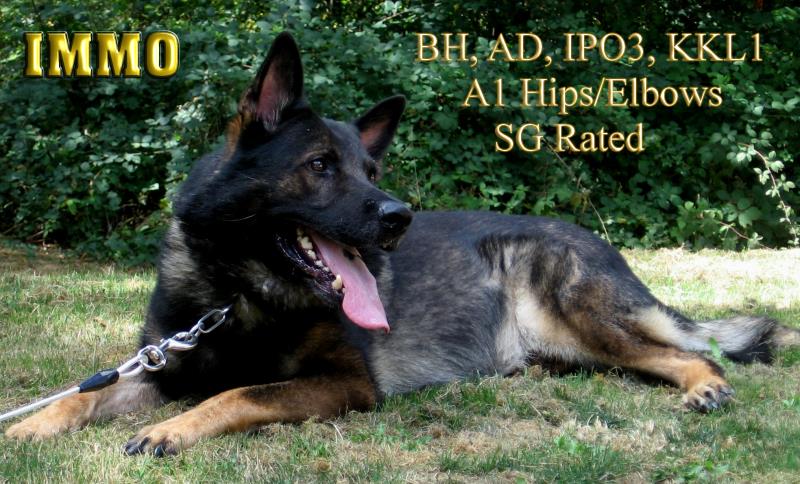 Accepting Reservations

Due To Be Bred 09/18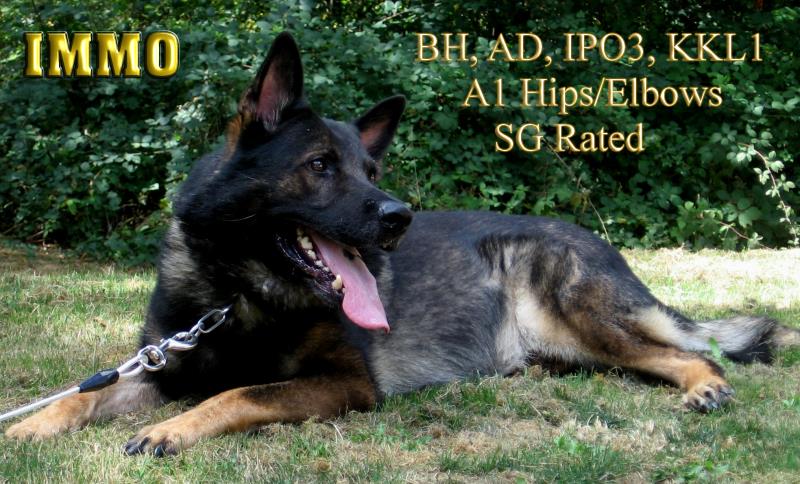 Due To Be Bred 10/18

We are eagerly awaiting our exceptional frozen semen specialty upcoming litter by our Maxima out of our LEGEND Drago Eqidius!! Drago is the sire/grandsire of multiple National and World Champions!! This is a highly structured linebreeding on the finest Slovak/German working blood in the world, and the resulting pups will be massively conformed with outstanding work ethic!

Due To Be Bred 10/18

This is a highly proven 3x REPEAT breeding and is absolutely an outstanding bloodline combination! The line-breeding present on Immo x Tasja's upcoming litter has been done for years with Immo with excellent success. Immo is the most famous producing direct son of 2x WUSV Goran. This a highly structured breeding on the finest German working blood seen worldwide and is PROVEN to produce gorgeously conformed pups with top working intensity!

Due To Be Bred 09/18

This is a top Czech Border Patrol Frozen Semen specialty litter containing our Legendary Czech bloodline greats Congo Vikar and Cak!! This is an ideal breeding for those who are looking for a true old style original working GSD, as the bloodlines are extremely old and highly proven. There is the presence of top German working blood seen behind Kimber's famous producing dam EVITA!!