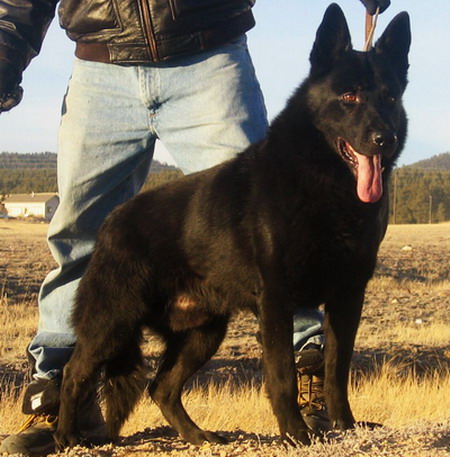 ORRY'S DETAILED INFORMATION

Orry 6 Times Czech National Championship competitor, in the year 2005 -3rd place. Orry  WON the Czech National Championship Qualifier in 2007 for the Moravian district and was an official representative for the World Team for 2007. He is the only sire for a country that not only competed himself, but had 2 sons also competing for the World Team for the same country! Orry and his progeny Lord and Erri all represented the Czech Republic's WUSV Team for 2007!

Some of Orry's titles and scores:

ZVV1 - 95-92-98=285 - excellent

ZVV2 - 97-92-98=287 - excellent

ZVV3 - 93-86-94= 273 - very good

IPO1 - 100-99-99 = 298 - excellent

IPO2 - 97-99-98 = 294 - excellent

IPO3 - 98-98-99 = 295 - excellent

SchH/VPGA - 97-97= 194 - excellent

SchH/VPG2 - 96-95-94 = 285 -excellent

SchH/VPG3 - 99-95-93 = 287- excellent

Orry: Multiple SchH3, Multiple IPO3, ZVV3, 6 Time Czech National Championship Competitor, 2007 WUSV, TEMPERAMENT PRONOUNCED, 0/0 excellent hips/elbows

Orry's sire and dam were both highly influential working and producing German Shepherd Dogs. They both were top International Level working dogs.

Orry's sire
Dingo von conneforde
- SchH3, Multiple World Team competitor where he placed 7th in Italy at the height of his career and was one of the top producing stud males during his famous breeding/working career.
Orry's dam
Warra Gymor
was Grim z Pohranicni Straze's most famous working/producing daughters. Warra was twice the champion of the Czech Republic -a 2 times FCI/WUSV competitor in Italy.
Orry's son Erry won the WUSV qualifier, won the Czech National Championship, and finished in the top 3rd of the competitors of the 2007 WUSV. Orry was the only stud dog in the World that not only competed in the World Team this last year, but alongside 2 of his own sons. Orry was the only stud dog on the World Team that can boast that between himself and his 2 sons accounted for half of a country's WUSV Team! Orry was one of the most heavily utilized producing stud males in the Czech Republic over the last few years. His ability to imprint his working progeny with an extreme aptitude for the work has already been clearly established with a number of different genetic combinations. He has already proven himself over the blood seen behind our famous stud dog lineup i.e. Norbo, Congo's damline, Xero z PS, Faro Policia, and Cak. Orry has succesfully produced with daugthers from our famous producing males seen within our program. He will be utilized very heavily within our Internationally Acclaimed breeding station.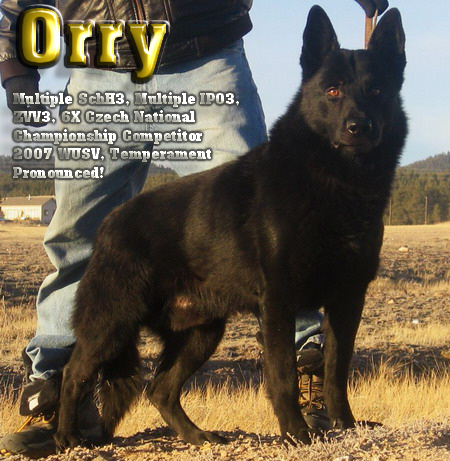 In Orry's highly structured working German/Czech Border Patrol pedigree you will note the finest Border Patrol working genetics utilized by the Former Border Patrol along with famous German/DDR blood i.e. DDR Neuman's Janko, Frei v. Baruther Land, Xito v. Baruther Land, Burga v. Osterberg, Ingo v. Osterberg, Don v. Rolandsteich, and truly noteworthy hard producing stud males Pike von der Schafbachmohle, through Karlo v. Peko Haus.

Orry currently has already had approx. 60 breedings in Europe. He has already sired Multiple World Team Competitors. Orry's son Lord won the IPO National Championship Qualifier, tied Ivan Balabanov in Italy for 1st place in the FCI, and finished 21st for the WUSV.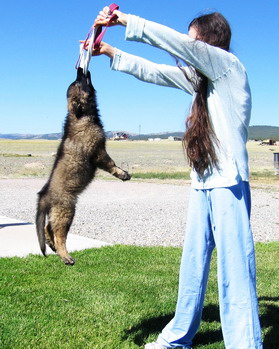 Pictures of Orry's Progeny