Derik

German Shepherd Male

Very large strong masculine head coupled with substantial boning and body type.

DOB: 10/12/2000

Derik possesses solid working  drives and solid obedience skills.

His protection is very confident, with  calm grips. He has very strong nerves and is equipped with very good social character.

Derik is an ideal male for personal /family protection.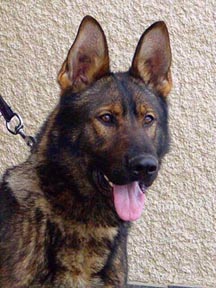 For more information

please call  503-985-3264