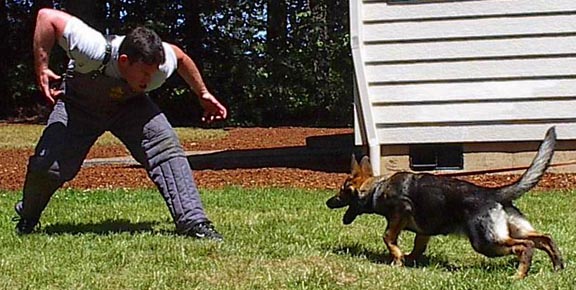 Outstanding 15 week old with a very strong

temperament. She is full of drive and true defense. Her decoy is coming at her hard and very large posing a real threat to her handler, and Dama simply says, "Bring It On!"

Dama is showing a full hard grip during her rag work. We are very proud of this young female.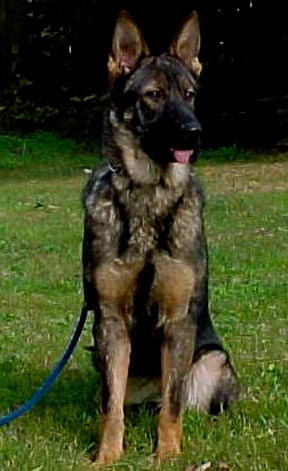 Misa is pictured here at 10 months of age, and is owned by Diane in California.

Misa is a very strong boned eye catching female that possesses super working drives. She is excelling at her SchH club, so be on the lookout for her on the fields in the future!

Ruby is pictured here at 9 months of age. Ruby is a very intense female with super strong retrieve, very high prey, and active defensive reactions when threatened. She possesses the ideal German Shepherd temperament, and loves children of all ages.