 Our Tasja AD, BH, IPO1, KKl 1, certified excellent hips/elbows a1 normal, is a direct daughter of our World Renown producing female Evita!! Evita has produced excellent working offspring that may be seen in top breeding and working dog programs around the world, and Tasja is quickly following in Evita's pawprints. Like Evita, Tasja has produced absolutely OUTSTANDING joint health, excellent natural working ability in her progeny for top sport and the toughest police/military working program seen worldwide. Tasja has produced 3 full working litters in her breeding career thus far with progeny seen in police and military working programs in Germany, Denmark, Sweden, and here in the States. She has also made top prospects training in sport. In her previously produced litter by our Famous stud dog Immo, there were  National and a World Level prospect produced. 

Tasja herself is a highly self confident female with excellent natural defense/civil aggression, endless ball drive, a super deep nose for tracking, and lives for protection work. She is naturally territorial, has a super approach with children, and is an excellent mother like our Evita.

Like her famous dam, Tasja makes full sets of teeth, does not produce cryptorchid males, produces standard coat type, excellent hips/elbows, and wonderful natural working character type.

Tasja is a direct daughter of WUSV Joury van Hildernisse, who was linebred 5-4 on World Champion Orry v. Haus Antverpa.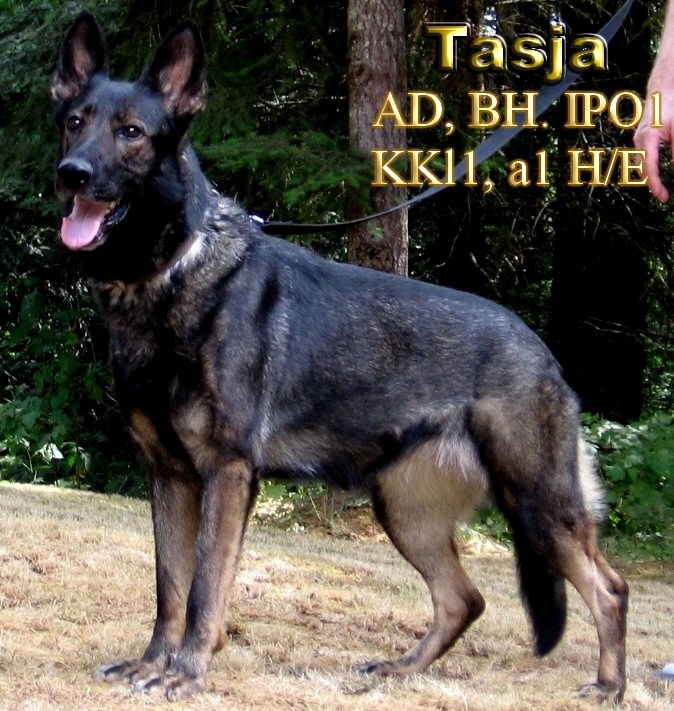 Tasja's grandsire is by Sam Beit Haboxer Mehagiva was not only the 2009 WUSV World Champion, but also was the 2010 WUSV Vice World Champion and was 3rd on the FCI for that year as well. Tasja produces very true to the excellent working character that her grandsire Sam possessed.

Tasja's dam is linebred 4-4 on V Udo van't Quentawald, 5-5 on Qukelly von Haus Antverpa, 5-5 on V Troll von der bosen Nachbarschaft, 5-5-5 on Qinto van Haus Nuyens. She goes back on some of the most influential producers seen within the last decade and a half for the working GSD breed and she produces very true to both the working ability and health of her excellent pedigree.

Tasja's dam has produced over 40 puppies in her top breeding career with NO incidences of  dysplasia. She consistently produces excellent hips and elbows, DOES NOT produce Cryptorchid male progeny, produces full sets of teeth, and dogs that have excellent natural working talent for both top sport as well as for demanding realistic work.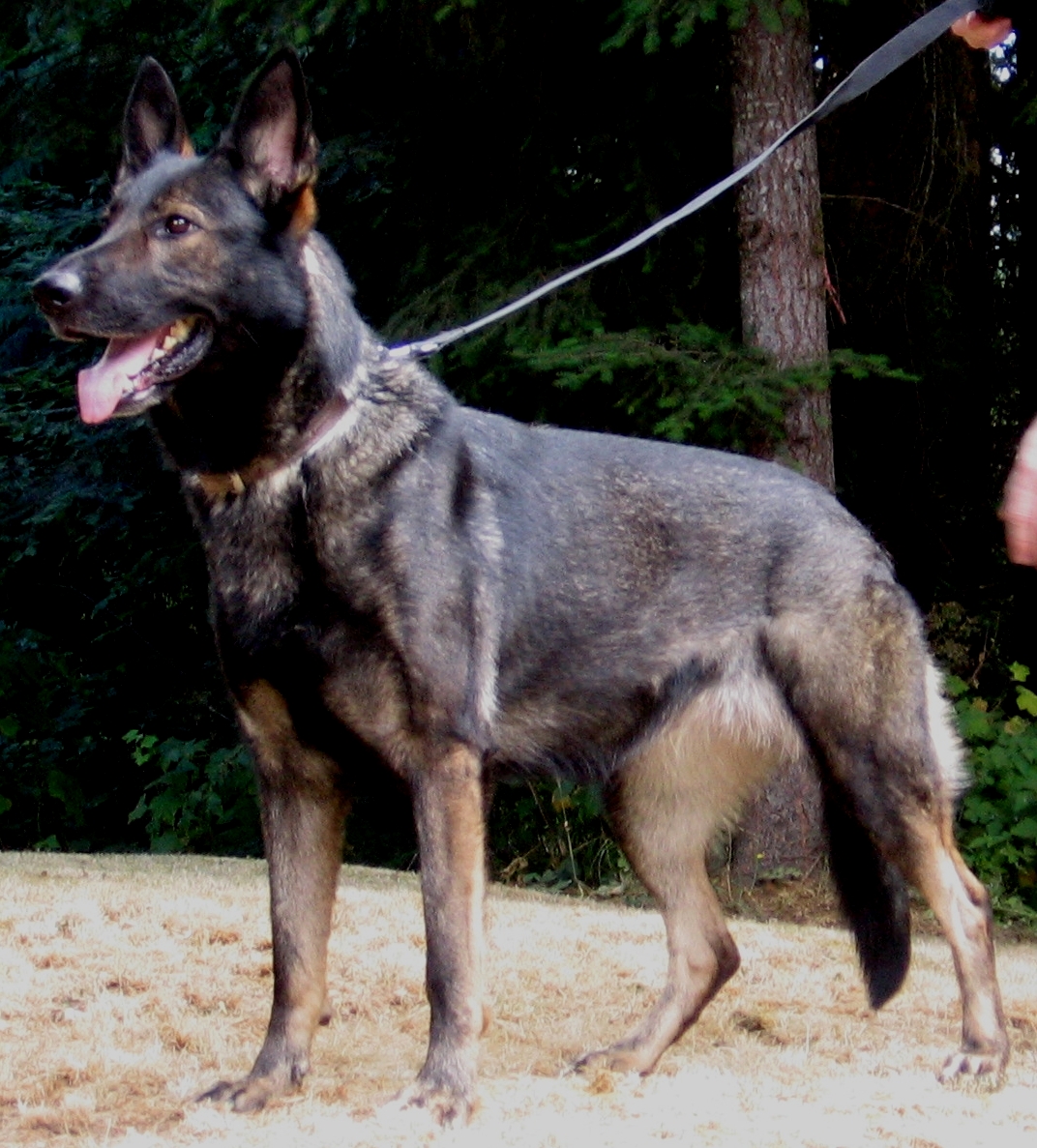 Here are some of Immo x Tasja's previous progeny in photos and videos