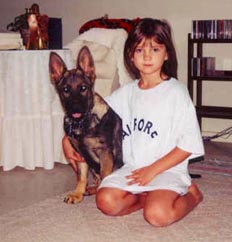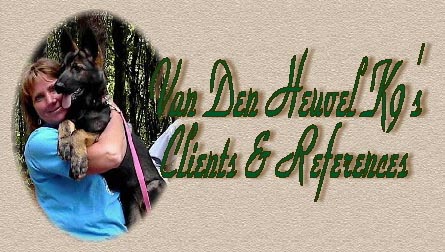 Dear Dari...

I just wanted to write a brief note to let you know how much I am enjoying

Romeo.  He is one of the most intelligent dogs I have every owned.  And not only is he brilliant, but he is loyal  and the most handsome dog you have every laid your eyes on. 

Romeo and I have finished basic obedience and hopefully we will be able to start more advanced classes soon.  He is a joy....

Maureen Poindexter

Tuba City, Arizona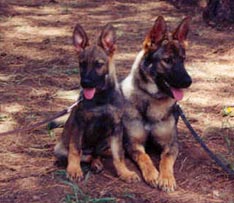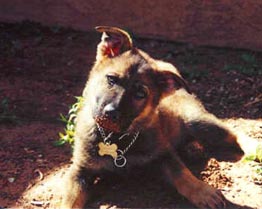 Dear Dari,


Enclosed are some pictures of Romeo and Cinda. I love taking pictures of Romie, and he is so photogenic as you can see.

His training is going very well, and my goal is to compete this fall in some trials. I have contacted a trainer locally and they know this bloodline well, and reiterated the fact that Romeo is very well bred. Actually their words were, "he is one of the best bred dogs in Arizona."

His temperament is impressive. He has been socialized in all situations, and loves children. My granddaughter was here for a month, and Romeo enjoyed playing with all of the little girls. I love the sprinkler picture.

He is a dream, and the trainer I work with is so impressed with him.

I hope that you enjoy the pictures.
    Maureen.


Romeo and Cinda Van Den Heuvel