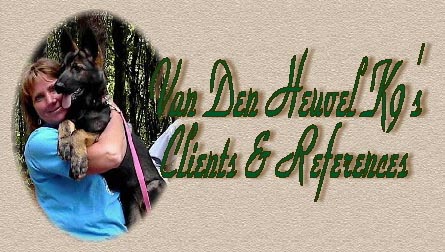 Hi Dari and John,

Birkita is soooo awesome!  We adore her.  She is sweet and lots of fun.  She loves to work and learn.  She and Tasha get along very well, though Kita rules the roost!  She has yet to test David and I and is very easy to work

with.  She continues to do well with kids.  We'll send some pics soon.

I hope you are all well and that the pregnancy is going smoothly.

Take care,

David & Elaine