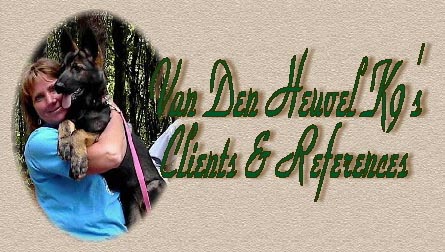 Greetings Dari:

  Literally, Zora is growing by leaps and bounds. She's five months, and as of last week she weighted 40 pounds. She also received a microchip ID last week. She is doing just great in her training. She's already doing extended "down stays", and we are now working on staying within our yard on the long line. We're working with Steve Fuller in  Portland. He is excellent at his craft.

  We just love having her in our family. She is a real comic, but also shows such high drive, and is smart as a whip!

I hope you and your family are enjoying a great summer.

Best regards,

Deb