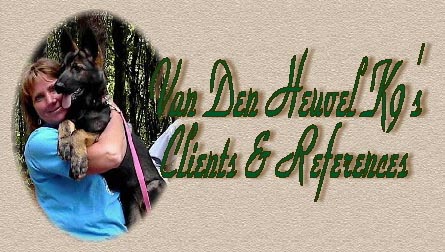 Damon and Melissa's puppy pictured at 7 weeks

Hello Dari,

  Just wanted to let you know that we received our little angel without problems yesterday!  He is an absolute doll! 

  We also got to meet Rhonda and Russ who were also picking up their Van Den Heuvel baby!  Very very nice people!  We got the name of a trainer from them as well as their phone number.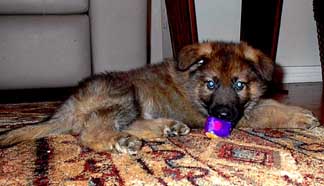 Kato ate almost all of his dinner last night and he did eat all of his breakfast this morning!  He is absolutely beautiful!  We will send you pictures as he grows.  Thank you once again for everything!

Damon and Melissa