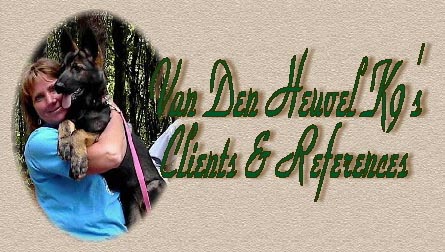 Dari and John,

   Just a little note to say thanks for all your hard work with Keda.  She is beautiful.  You should be proud of your breeding.  I promised John we would keep in touch and I would send pictures so you are able to follow her growth and development. 

  She is fitting right in and socializing very well with the kids and Trapper.  Our neighbor is a K-9 officer and he was very impressed with her.

  Dari, thanks again so much again for all your hard work.

Sincerely,

Brian and Kristi