 Fuxie has enormously developed retrieve drive and will retrieve absolutely anything. She has full, calm, crushing grip strength, and also truly enjoys working on the suit and taking live bites.  She is naturally territorial and will defend her property and her family without question. She also possesses a very high willingness to please her handler, and loves our children.

Fuxie is a female that would be highly respected by any true dog enthusiast due impeccable working character type  and overall natural talent for the work. She is exactly what a true working German Shepherd female should be and has the genetics to produce this in her progeny.She has an exceptional working pedigree and is PROVEN in her capabilities at imprinting her progeny with superior working drives. Her pedigree is structured to produce progeny that are highly suitable for top sport, working service dogs, and dogs that are excellent protection dogs. Fuxie produces very clear minded, versatile working dogs, with a high taste for the work in all three phases and is a blessing to have as a part of our carefully structured breeding program. Thank you Eric for this wonderful girl.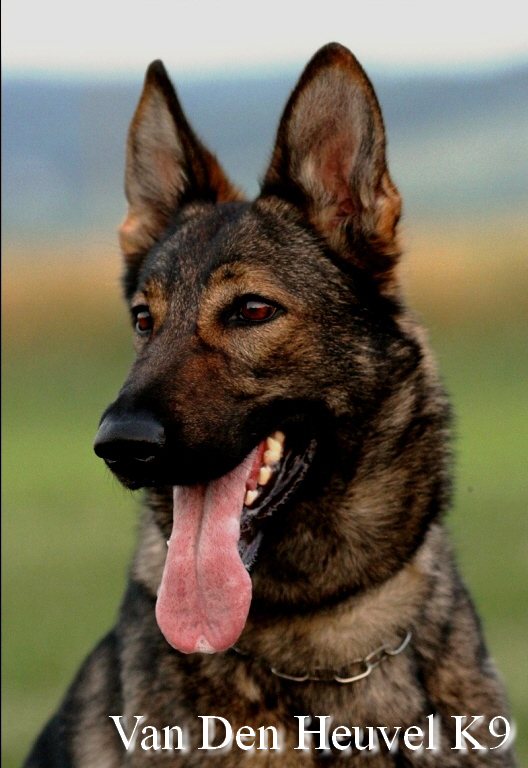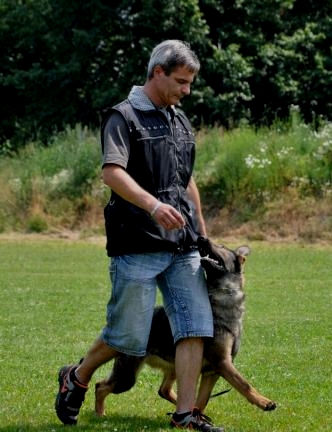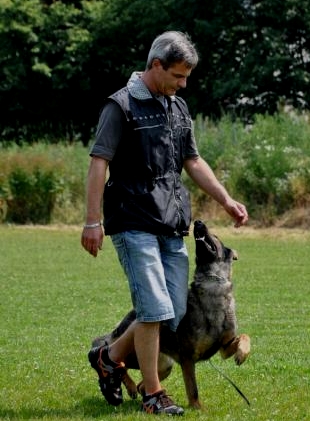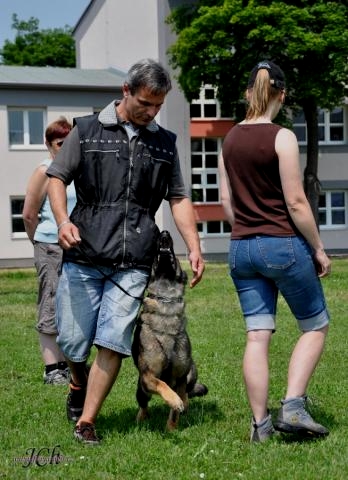 •4 - 5....in V Troll von der bösen Nachbarschaft

•3 - 4.... in V Aly vom Vordersteinwald

•4 - 5.... in SG Afra vom Haus Feller

Fuxie's working pedigree is a super example of very hard old style Czechslovak Border Patrol working bloodlines combined over top German working lines that are proven to consistently produce International level working dogs.

She is linebred on working and producing greats:

Fuxie's pedigree is lined with some extremely hard, very successful long-standing producing dogs both to and bottom on both sides. She carries some of the very best blood from kennel Eqidius, carries the blood of Denny bily Trpsalik who was an absolute dead ringer for Grim and a tremendously talented working and producing female,  and also carries the super blood of Jaguar Aritar Bastet. The most influential producing dogs seen within her pedigree are as follows: Normal Eqidius(Fuxie's sire and very hard male), Agata Vepeden, Denny bily Trpsalik, Grim z Pohranicni Straze, Sirk vom Belchen, Nike Eqidius, Arne Eqidius, Troll von der bosen Nachbarschaft, Aly vom Vordersteinwald, Afra vom Haus Feller, Jaguar Aritar Bastet to name a few. Fuxie Vepeden x 2012 WUSV Champion Hank v. Weinbergblick progeny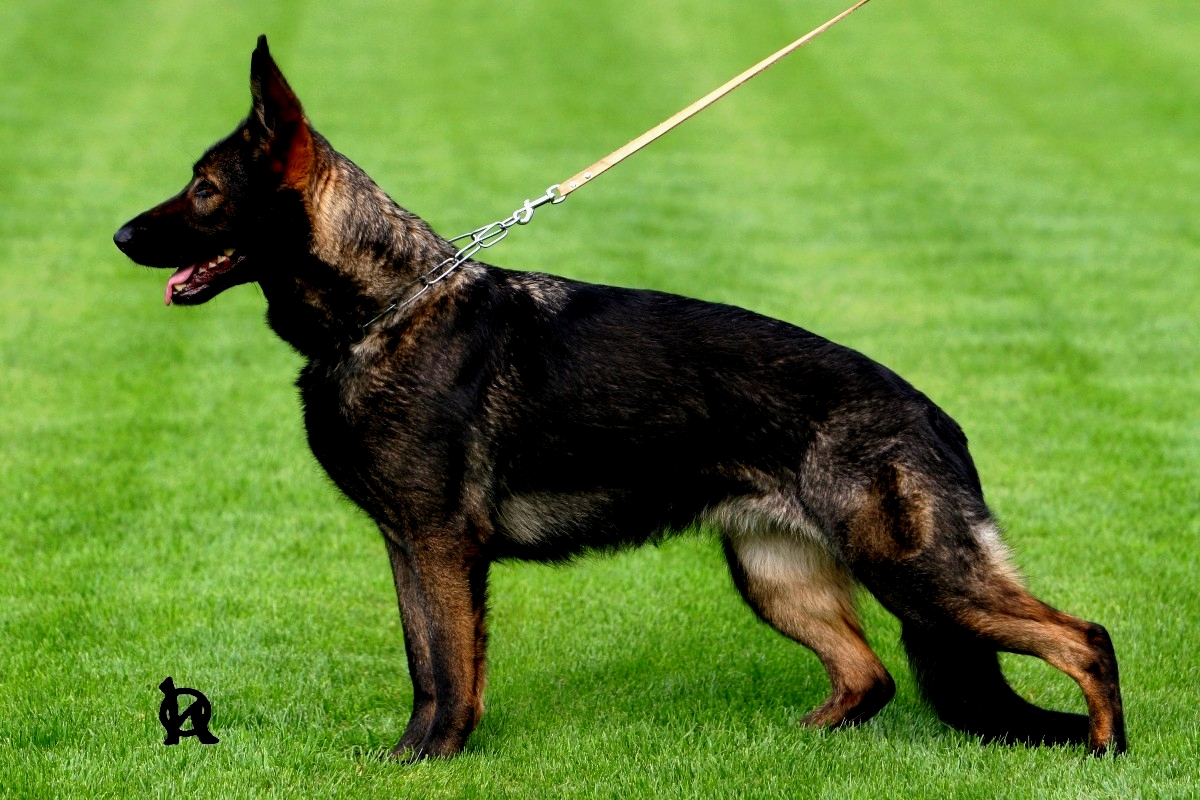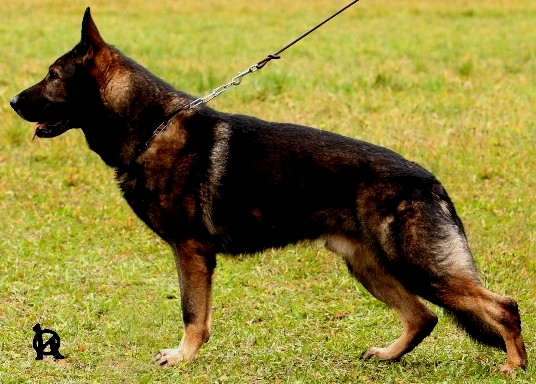 Fuxie Vepeden sire and dam Norman Eqidius and Agata Vepeden

Artagnan working at 12 months

Artagnan working at 24 months

Athos working at 18 months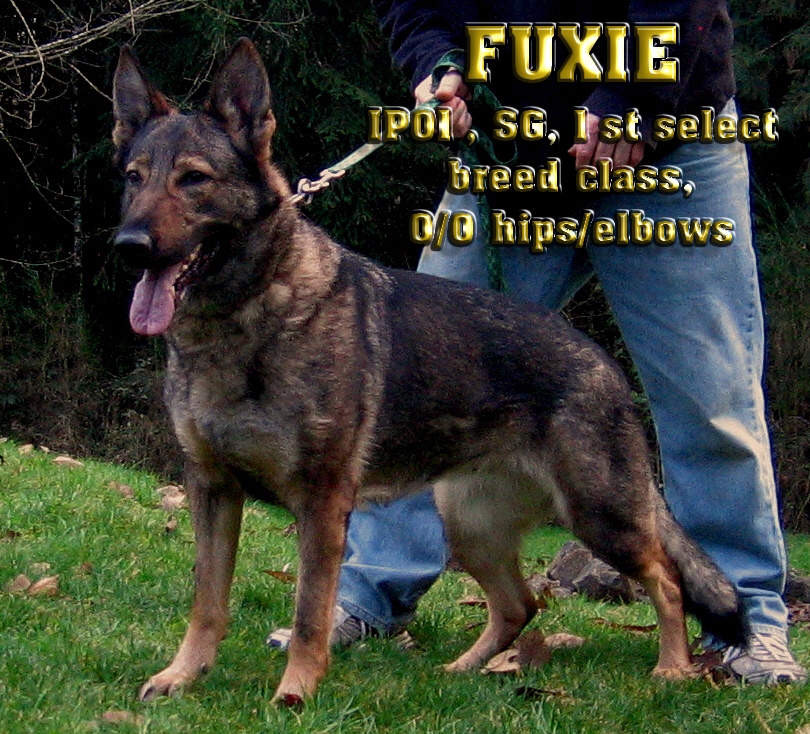 Fuxie (SG rated, 1st select breed class, IPO titled, 0/0 excellent hips/elbows) is a very exciting addition to our female lineup and to our family.  Fuxie is a female that can work and win at a National Level. We have included several video clips of her below, so you may enjoy our talented working female as much as we do. She is truly amazing to watch work due to her sheer intensity, speed, and overall love for the work along with her level of willingness to please. She is an intensely driven, highly dominant rich dark sable working female. Fuxie fully encompasses the meaning of the word EXTREME. She has crushing grips, a World Class long distance send, very active civil aggression, exceptionally high overall prey drives, and a long-standing ability to focus perfectly on her handler. She has a wonderful old style working character type, is clear minded, has strong nerves, and is just as wonderful off of the field as she is on it due to her excellence in proper character type. Her blood will occupy a very large place in our breeding program.

Dario x Fuxie puppies at 3 3/4 weeks of age

Dario x Fuxie puppies at 6 weeks of age