German Shepherd Dog

Female

Standard size with good bone,dark sable, great social

Character

DOB: August, 2 1998

SVV1

Hips: ,,A'' Elbows Clear

Breed survey : 5CKV6/45

Her father is Grim z Pohranicni straze and mother Jela z Podskalky CS.

Dea possesses very good ball drive and her defense is very strong, full calm grips.

She has a super temperament and is the ideal prospect for

for a breeding program, Personal/family protection, and club competition. Dea is currently prepared for her SVV2.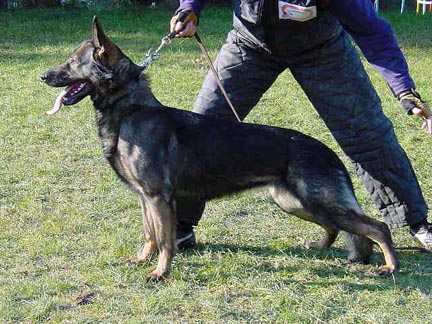 For more information

please call  503-985-3264